Wild Streak Gaming focuses on the design, development and deployment of top performing casino products through a variety of channels from land based, online to social gaming along with the occasional casual game application.
The Wild Streak team comprises the top mathematical and design minds from the casino gaming industry having created some of the leading games for the biggest companies. Our network of resources spans the globe and allows for the best utilization of talent in the development of our dynamic game library. We are passionate about new game design and mechanics such as Gold Spins®, Replicating Reels® and Fire & Gold®, but equally passionate for our partners' success and player enjoyment.
Wild Streak provides consulting services to help clients best enhance and refine their own product portfolio from product strategy, player experience to the commercialization of the games in various global casino markets and online distribution channels.
Core Values
Focus on the Player Experience.

Highly targeted design on both the BASE game and FEATURES.

Innovation: Historical game mechanics combined with market trends to produce a unique but understandable game for the Player.

Maximize the experience with integration of Math, Art & Visual cues, Sound and quality Software Integration to ensure key elements are in the right place at the right time.

Do everything with purpose: Standards to Differentiation, Functional Art with Uniqueness, Player Expectations from Surprise to Delight, Simple yet Engaging, Introduce New Concepts that feel familiar.

Work with Software Partners to ensure the game experience matches the design intent.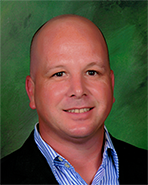 Doug Fallon  
Managing Director
Doug has spent his entire career in the casino industry and parlayed his passion for casino games into a career that has established him as a slot game expert in brand and portfolio management, game design and mechanics, licensing, product marketing and management from strategy to commercialization.
Since entering the industry 20 years ago, Doug has worked on both the casino operator side before spending over 11 years at Aristocrat, one of the largest and most successful slot manufacturers in the world. His unique background includes global marketing experience as VP Global Games Marketing to game design as VP Creative Direction to product design and management as VP Global Core Games. This unique combination of experience allows Doug to work with key partners in a variety of consultation roles from portfolio segmentation, game design and development and branding to the commercializing processes of strategy, pricing and market penetration.
Throughout his career Doug has been focused on various casino markets including traditional land based casinos in the USA, Asia, Australia and South America to Route Markets and VLT in markets in the USA, Canada and Europe. Other channels include the real money online market along with social gaming and involvement in casual game application. Doug founded Wild Streak Gaming which has partnered with 10 different companies for content deployment throughout the world since its inception in late 2015. He earned a BA Economics from Pepperdine University and an MBA from Loyola Marymount University.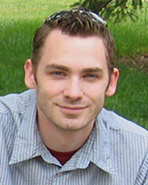 Keith Rucker
VP Game Development
Game designer. Mathematician. Inventor.
Keith Rucker has a passion for developing not just any kind of games, but the best games you can find. He has spent his entire career learning, analyzing, adapting and perfecting every aspect of game development, from the mathematics to artwork to game mechanics and design.
Throughout his 15+ years in the industry, starting as a mathematician and game designer and culminating into an expert industry consultant designing games for other game makers, Keith has become an authority on the slot gaming market – whether land-based, online or social – studying its trends and preferences, and has adapted these to create some of the most successful games and features available today for some of the biggest names in casino gaming, including Bally, Konami, Rocket Gaming, Playtika, BetSoft, MX Gaming and others.
Keith holds several patents on game features, secondary game play and interactive user interfaces.